USS Iowa departing San Francisco on Saturday, May 26, 2012
This was believed to be the last occasion when a U.S. Battleship will ever pass under the Golden Gate bridge.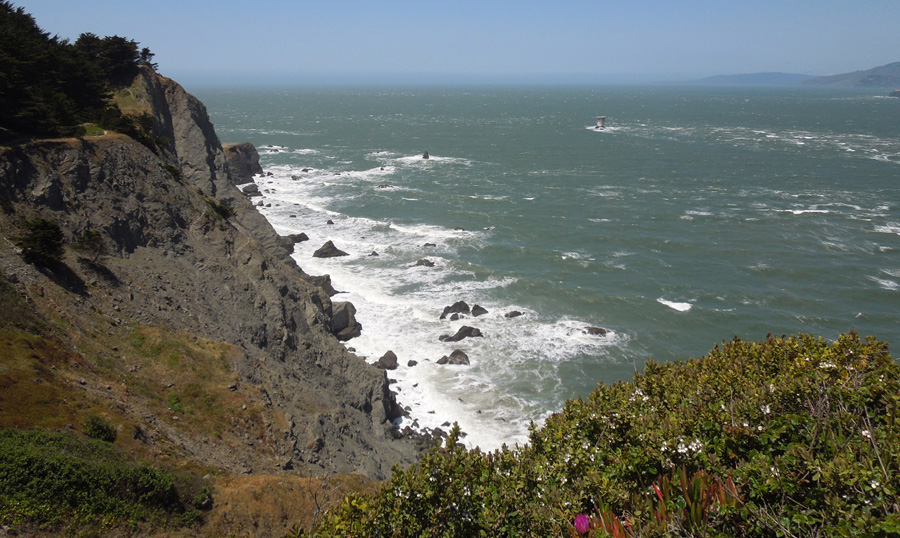 High winds at Land's End, San Francisco on May 24, 2012. The departure of USS Iowa from San Francisco was delayed for a week due to high winds offshore.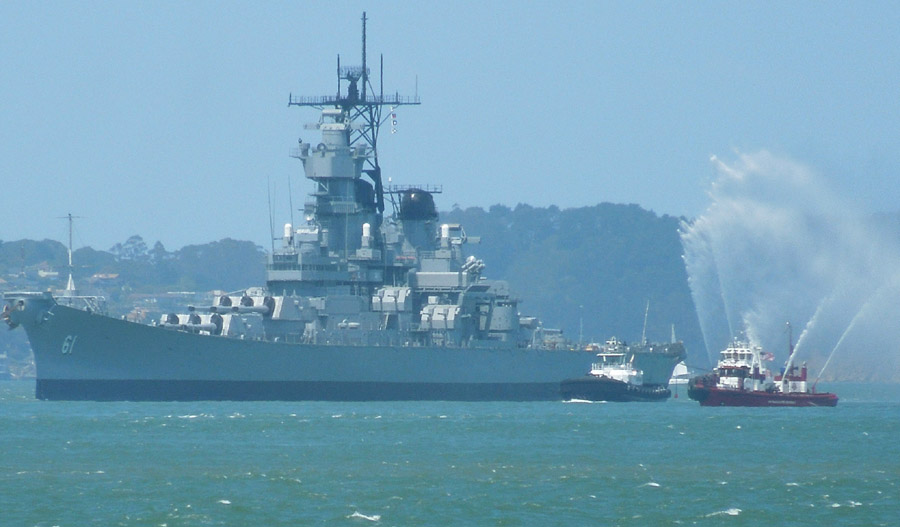 USS Iowa approaches the Golden Gate on Saturday May 26, 2012 accompanied by a San Francisco fireboat.
Spectators gather near Fort Point to bid farewell to the USS Iowa on May 26, 2012. This impressive outpouring of interest by San Franciscans was despite a hastily announced departure after strong winds of the previous week abated.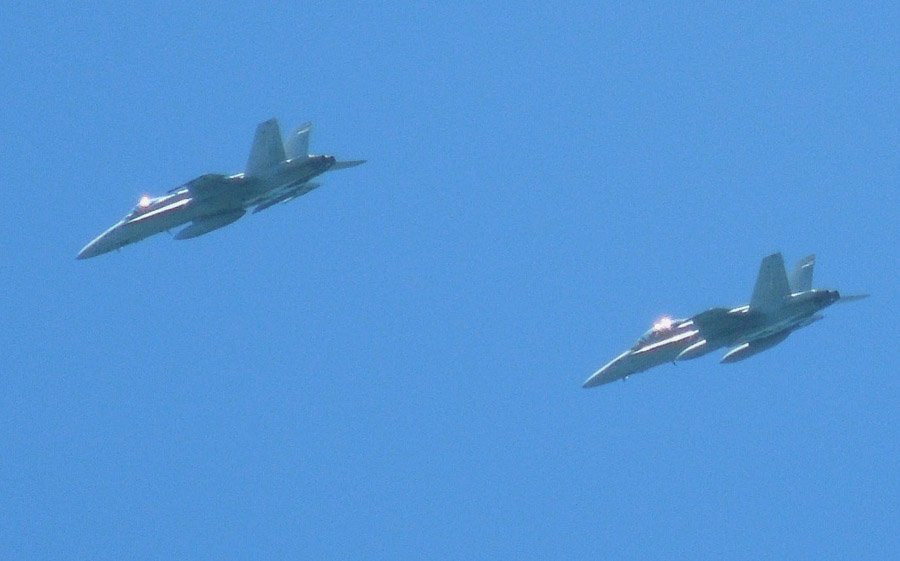 In an apparent aerial salute, two fighter jets flew over the Golden Gate bridge on May 26, 2012 as the USS Iowa approached.
The USS Iowa was accompanied by well wishers in all manner of water and air craft as she was towed to the Golden Gate.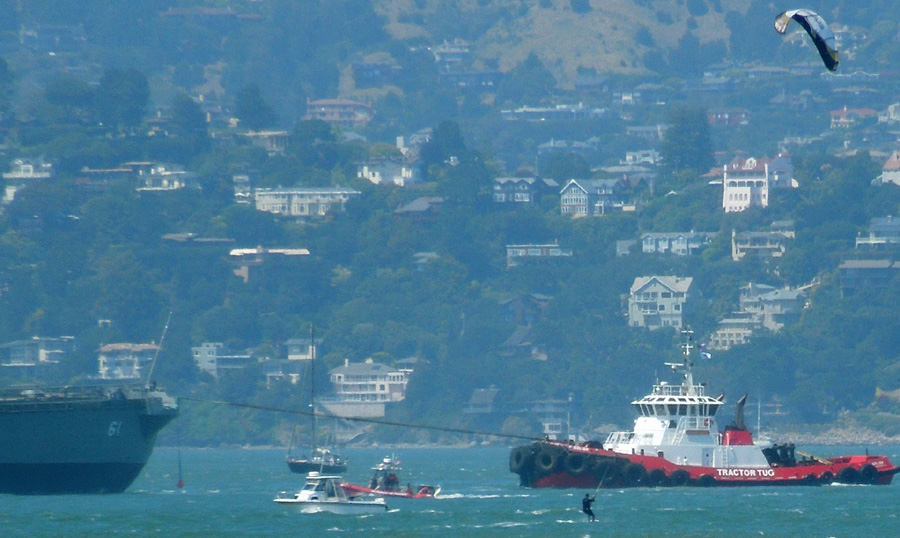 A kite surfer speeds past the USS Iowa and one of her tugs in San Francisco bay on May 26, 2012.
Spectators at Fort Point await the arrival of the USS Iowa at the Golden Gate on May 26, 2012. The spontaneous outpouring of interest by the public contrasts with the 2005 decision of the San Francisco Board of Supervisors to prevent the Iowa from being docked in the city as a floating museum. The presence of this iconic ship in San Francisco may have provided an opportunity to learn from conflicts of the past, without implying support for any foreign or domestic social policy of the U.S. government.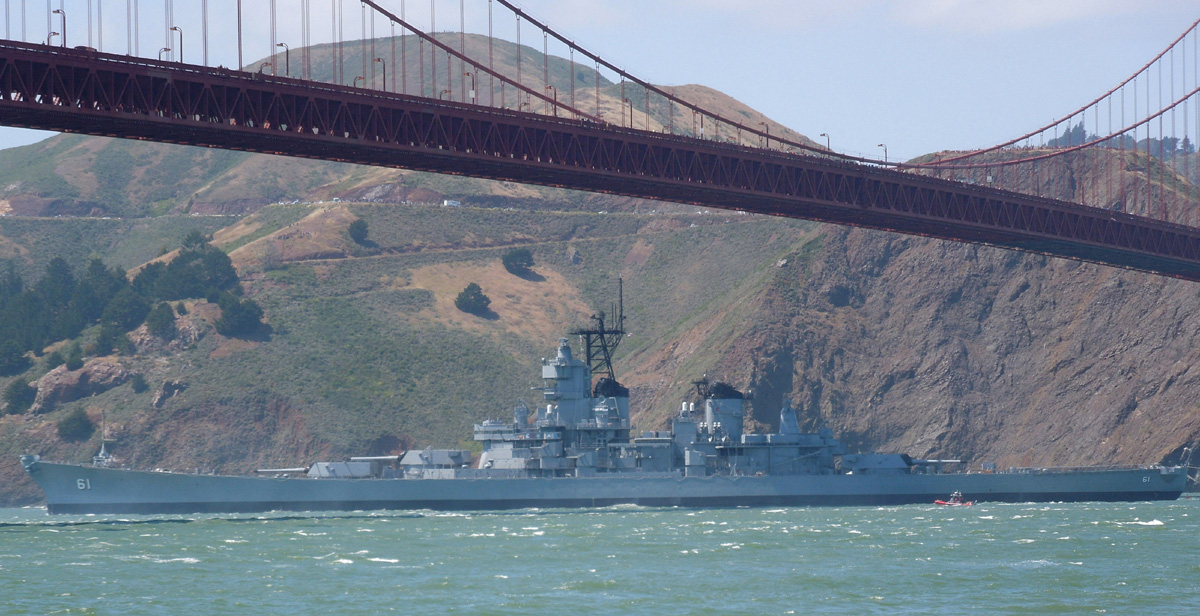 USS Iowa passing under the Golden Gate bridge for the last time on May 26, 2012.